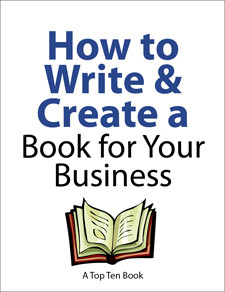 Publishing Mastery 101, Yes You Can Write A Book, I believe anyone can and I will show you how. Through this member site I will teach you how you can create and sell your own book. Come join me and get started with a series of lessons over the next several weeks that will take you through the steps to getting your book written, published and marketed.
Learn everything about book publishing with Bruce the Book Guy and my new membership site for all things around creating, publishing, marketing and making money from your books. My Publishing Mastery 101 Program is designed for beginning authors and for authors that want to learn the process of creating books.
Membership Site Includes
In the membership classes I will be teaching you how to write and create a book. I will be mostly focusing on a non-fiction book, but once we are past lesson 4 it applies to every book. The lessons will be partly recorded live with follow up videos and tasks. Come and join. Here is what I am covering in the Yes You Can Write a Book Program, each week a different topic:
1. Write down the #1 question you get asked, or your #1 tip, lesson or idea. Then write 9 more for a total of 10. Those are your chapters, the first one is probably your topic and sometimes your title. Download the How to Write & Create a book for Your Business below in the course section
2. Write one paragraph on each of those tips or questions.
3. Expand each paragraph to 3-5 paragraphs
4. Add your author bio, table of contents, front matter, back matter, services, intro, that is your book.
5. have your book edited and proofed
6. Format your book for Kindle & print
7. Have a cover made
8. Final proofing, Prep and output files for publishing
9. Upload to Kindle, CreateSpace, hit the publish button
10. Start marketing your book if not earlier

BONUS: Publishing Mastery 101 Membership Site Benefits
• The Yes You Can Write a Book Membership site give you access to all 5 of my current book publishing courses: 7 Steps to Publishing your Book, Easy Kindle Book, How to Market Your Book, Easy Journal Books and How to Make Children's Picture Books for Kindle
• Access to all new content including the Yes You Can Write a Book Program and special discounts on any new courses

• Special Facebook group for members, we can ask questions and see all the new content
• Be sure to download the FREE How to Write & Create a Book for Your Business pdf program companion book, just scroll down to the course curriculum and the first section. This book will be being updated as we work through the program.

SPECIAL OFFER: One-on-One with Bruce Jone, Bring your Book Creation Questions
Special Limited Offer, Jump start your book creation in this is a special limited offer. For those who sign up for the year package ($295) you will be able to have a consulting session with me on publishing, creating books, graphic design. Really any facet of the book creation process. Bring your questions and we will connect over Skype, Zoom, or Facebook Video.
We can work on your Kindle, or CreateSpace/Amazon book project or on any aspect of book publishing that you choose. Including creating, design, publishing, marketing, and re-purposing your content for additional products and services.

This opportunity is for a limited to those who sign up for the 1 year package. This is not a done for you offer but is a coaching session. Tap into my years of graphic design, book and product creation experience.