SPECIAL EVENT: PICTURE BOOK CHALLENGE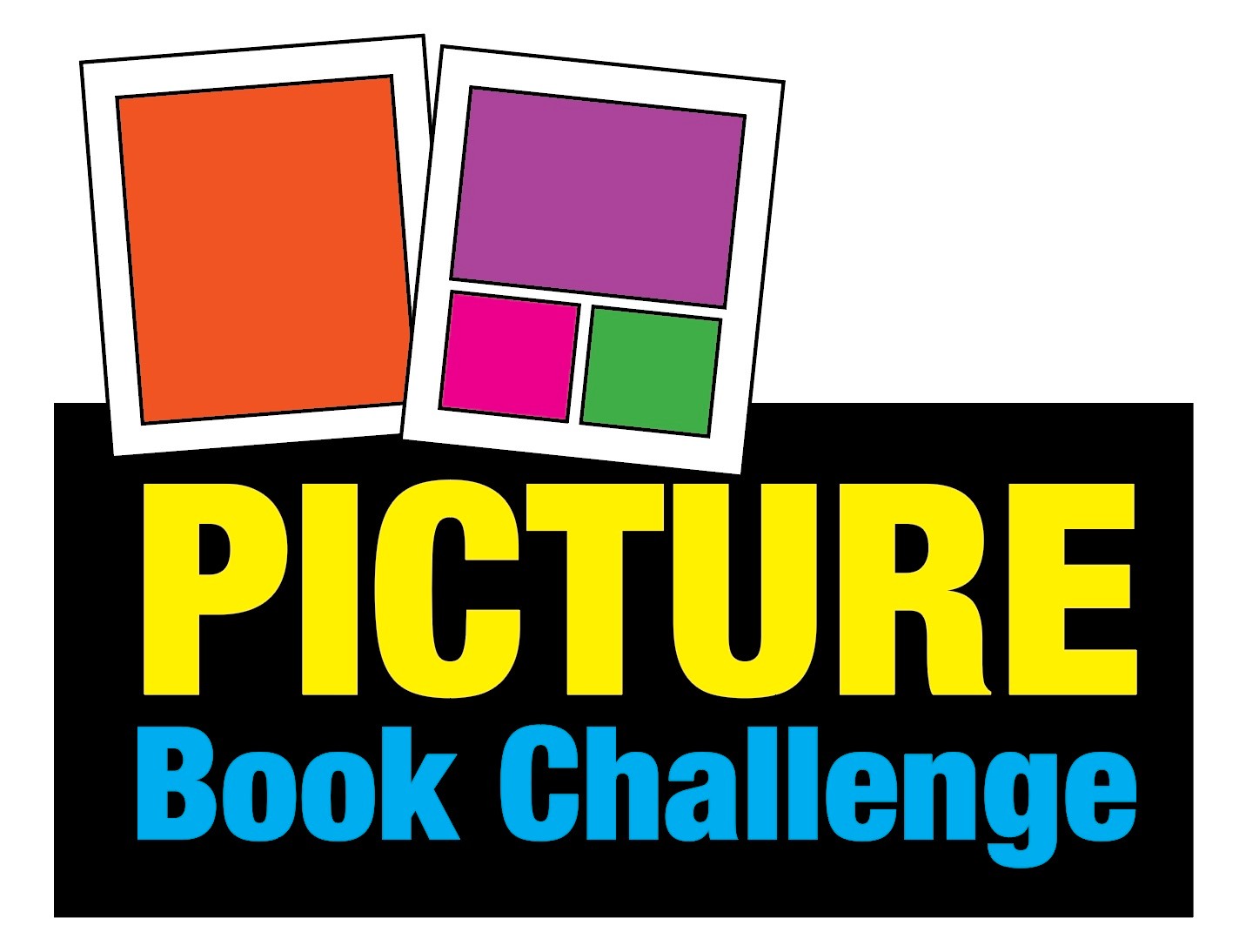 I am running a special Picture Book Challenge event in the InDesign for Authors Course. The challenge will be to create a 32 page picture book. It can be a straight book of just pictures, a children's book, book of photos or illustrations, really what ever you want. We will be using the skills we have learned in using InDesign to create and publish the picture book on Amazon in print and ebook. The challenge will include instructions, Q&A sessions, templates and success days to complete our books. The day to day parts of the challenge will be held in the How to Publish Your Book FaceBook Group and all support files, videos will be held here. Hope you can join use in creating your own Picture Book.
Resource
• How to Publish Your Book FaceBook Group, Click here to join the FB group
• Picture Book Templates can be downloaded from the lectures below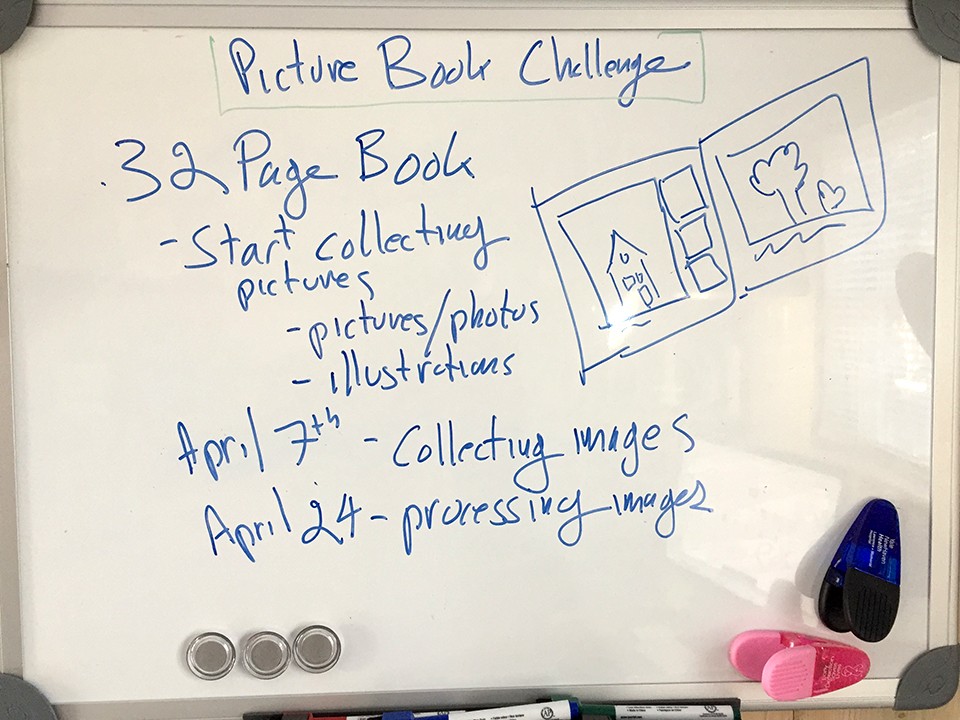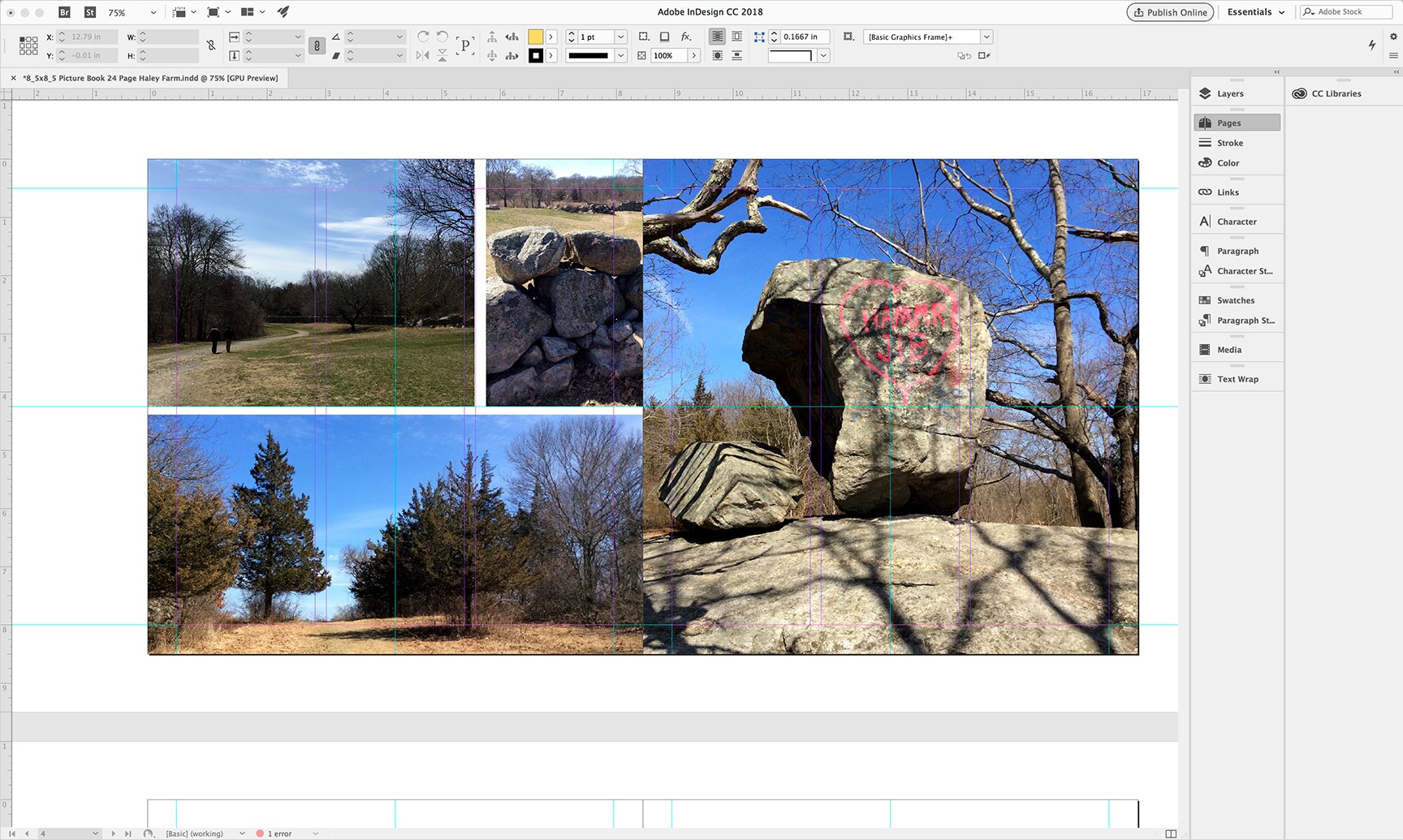 PICTURE BOOK CHALLENGE Roadmap
The goal of the challenge is to create and publish a picture book on Amazon, print and Kindle. The challenge will be taught with InDesign and be hosted here in the InDesign for Authors course. But you can use any program you want such as: InDesign, PowerPoint, Illustrator, Apple Pages, Google Slides. #PICTUREBOOKCHALLENGE
We will be building a 32 page book because that is the standard size for a children's book, but you can do less. Min for print is 24 pages. There will be a variety of templates available in the course site.
ROADMAP for the Challenge
• Collecting all your images, photos, illustrations, drawings, etc.
• Processing images for print-300dpi and ebook 72-120dpi
• Setting up our InDesign print book templates
• Placing images and adding text, working with grids
• Editing and adjusting our designs
• Create a cover template
• Design and creation of our cover
• Creating a printed proof for review
• Final corrections
• Preparing our PDF print files, creating our ebook files using Kindle Create
• Uploading our books to CreateSpace and Kindle
• Ordering a printed proof, review, PUBLISH!!
• Marketing and launching our book
• Sharing our success
• Included, variety of templates, 8.5" x 8.5", 8.5" x 11", 8.25"x6", 32 page Story Board pdf for designing your pages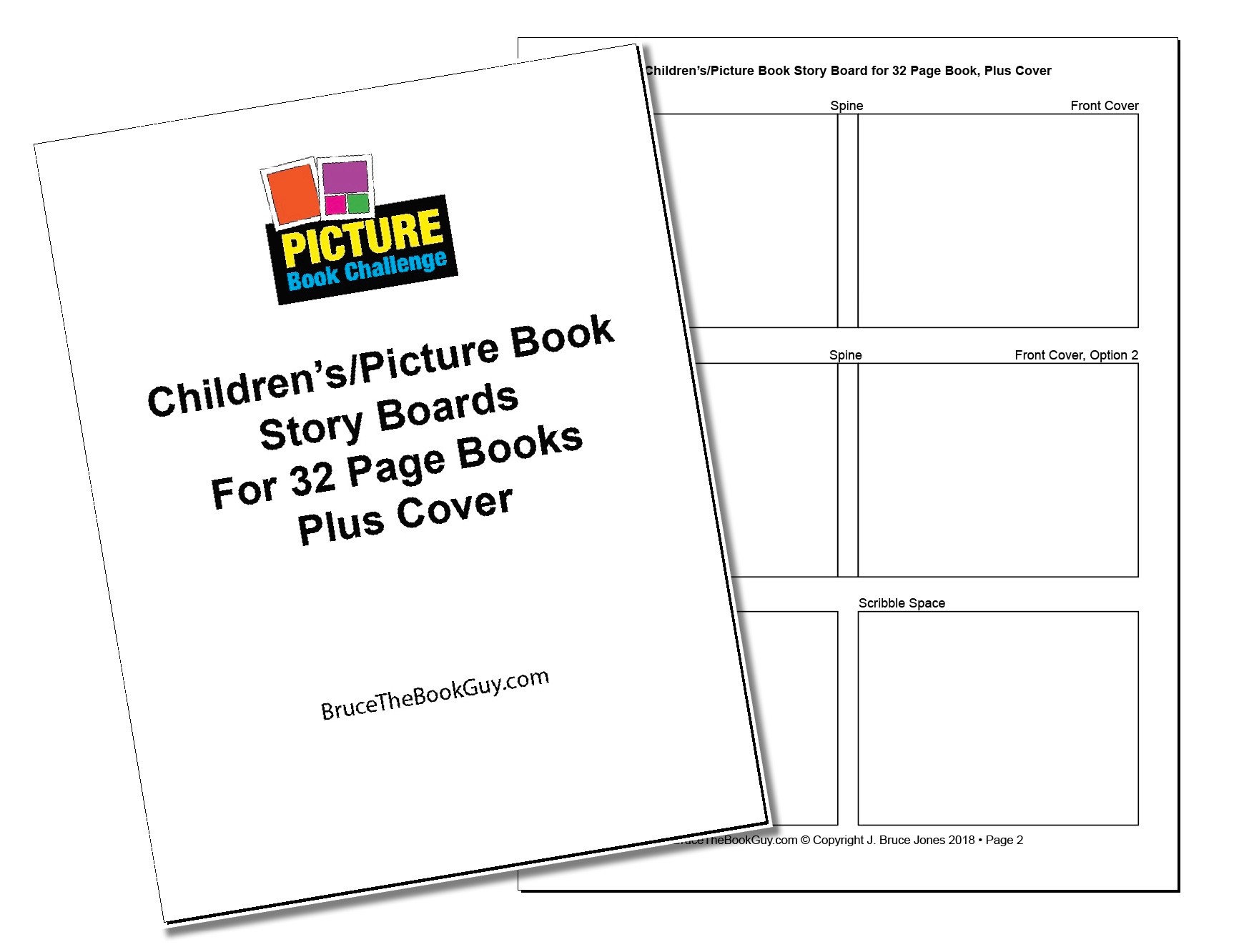 The resizing resources are listed in the lecture area
InDesign For Authors Course
Indesign from Adobe is the leading page-layout software for designing and creating books of all kinds. Picture book, children's books, cook books, journals, novels, how-to, non-fiction, any kind. Text or graphic or both, it can handle it all.
In the videos below I take you through the steps to setting up an 8.5" x 8.5" picture book using InDesign. We start with formatting the images, page setup, placing the images, added text, and building the book. Once complete we create the pdf file for CreateSpace and then work on creating the cover. This is a basic overview of the process. I will be starting to put together a collection of videos on how to use InDesign to create your books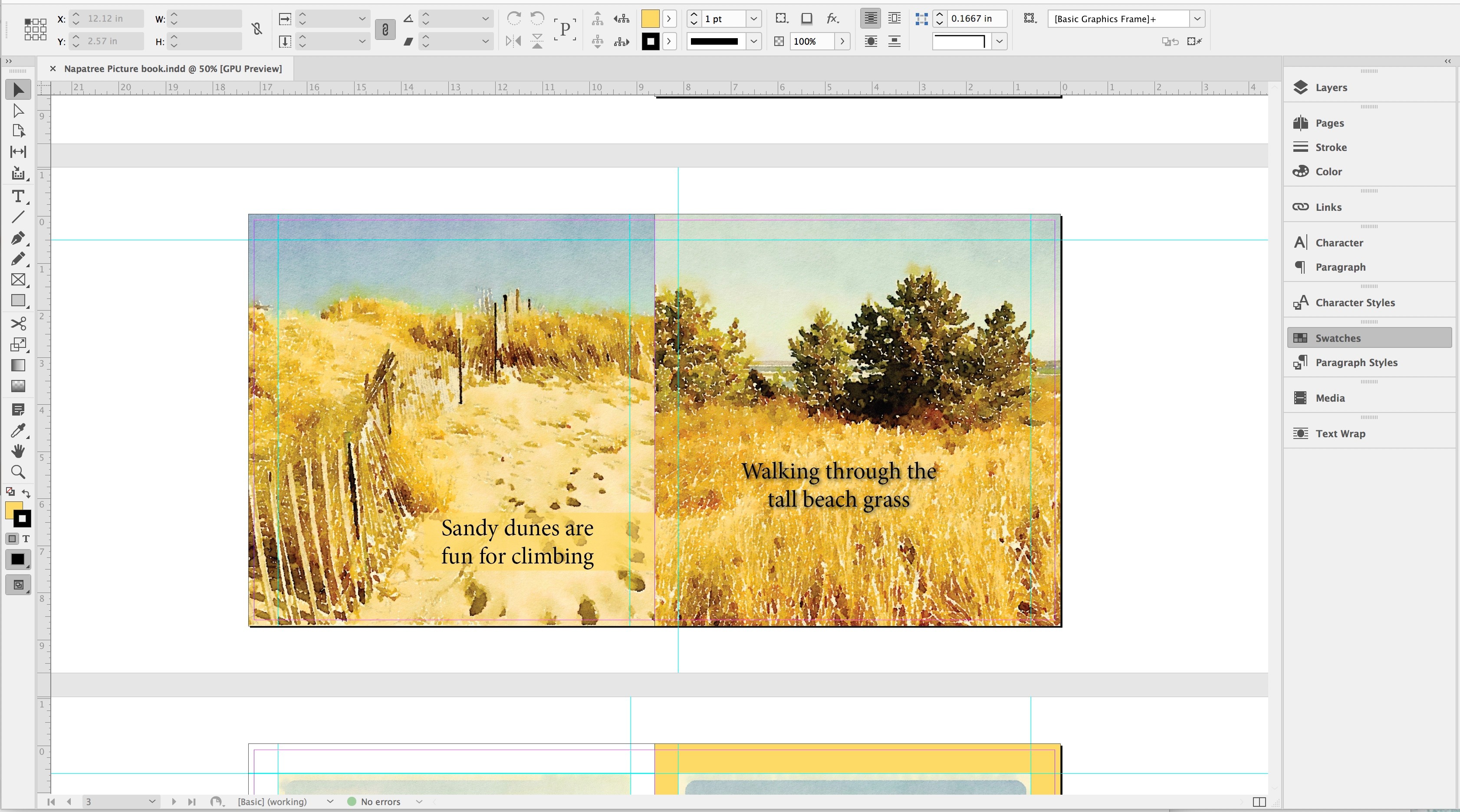 The is course will be broken down into two parts, general training for using InDesign and then how you would apply it over different kinds of books. The course will grow as I compete each section.


InDesign Training
Intro
Individual Book Training to Come
• Picture Books, Available Now
• Fiction and Non-Fiction Book, Available Now
• Coloring Books, Journals, Children's Books, How to Books, Cook Book, Novel, Poetry, and Self-Help
InDesign Program Training
• General Document/Page Setup, Pages, Columns, Margins, Bleeds
• Type, Characters, Paragraphs, Styles, Wrapping Text
- How to Create Bullets in InDesign and MS Word
• Boxes and Lines
• Understanding Images and Text
- Placing Images and Text into your document
- Understanding Color, RGB, CMYK, Pantone Color Systems
• Exporting your Document for CreateSpace, IngramSpark, PDF
• Adding Content, Images and Text
• Master Pages, Page Numbers
• Measurements Systems
• Included InDesign book and cover templates for a variety of projects