BENEFITS IN DETAIL

MONTHLY Q & A LIVE CALLS:
We had an excellent PUBLISHING MASTERY 101 NOVEMBER Q&A SESSION
We talked about, Kindle Photos, resizing images, RGB vs CMYK, book descriptions and book marketing ideas. Watch the November session below
ACCESS TO ALL PUBLISHING MASTERY ACADEMY COURSES

• How to Market your Book. Learn how to launch and market your new book.
• Easy Journal Books. One of my most popular courses, what is unique is I show you how to create and sell a journal on Amazon using PowerPoint. A program almost everyone has.
• Just added to Easy Journal Books are NEW 6" x 9" with 140 pages plus cover PowerPoint and Indesign Templates. Open, customize, add art or illustrations and publish. The full journal book is there ready to go.
• How to Publish your Book in 7 Step. This is the big course, takes you through all the sets need to create, publish and market a Kindle e-book or CreateSpace print book
• Easy Kindle Books. Start with your finished manuscript in a text or Word file and go through all the steps to publish your book on Amazon. Includes special training on how to add photos in your book, build your Table of Contents on a Mac or PC, upload, proof and publish.
• How to Make Children's Picture Books for Kindle. Creating a picture book for Kindle is actually super easy. Learn how to create and publish your book today.
• Also have the How to Build an Author Platform Using a Facebook Group and the How to Make an Author/Book Blog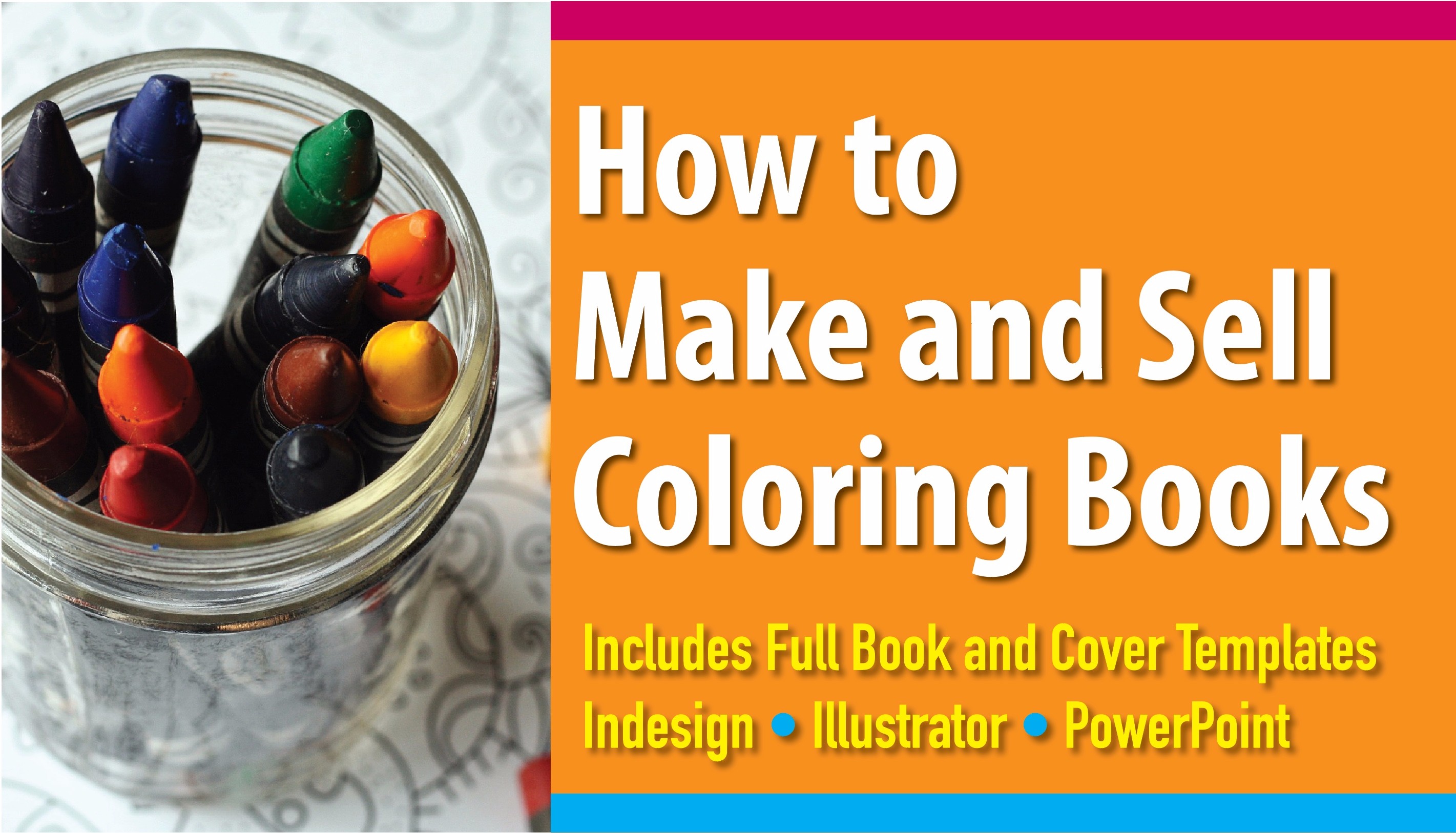 • NEW How to Make and Sell Coloring Books course is starting. I have just uploaded 80 page, 8.5" x 11 plus covers coloring book templates. The training videos coming shortly. New video on how to obtain the art and some design ideas for creating your coloring book
DESIGN, PUBLISHING, MARKETING AND SELLING TRAINING SESSIONS
We had a two great online Journal training session recently for How to Make a Journal Book Using InDesign and PowerPoint. You can view the training videos below.
Learn how to create your own Journal Books using Adobe Indesign Training
Learn how to create your own Journal Book using PowerPoint Training
PUBLISHING MASTERY 101 FACEBOOK GROUP, open to all members:
This is a great place to meet your fellow members, get news, ask questions and show us your latest projects.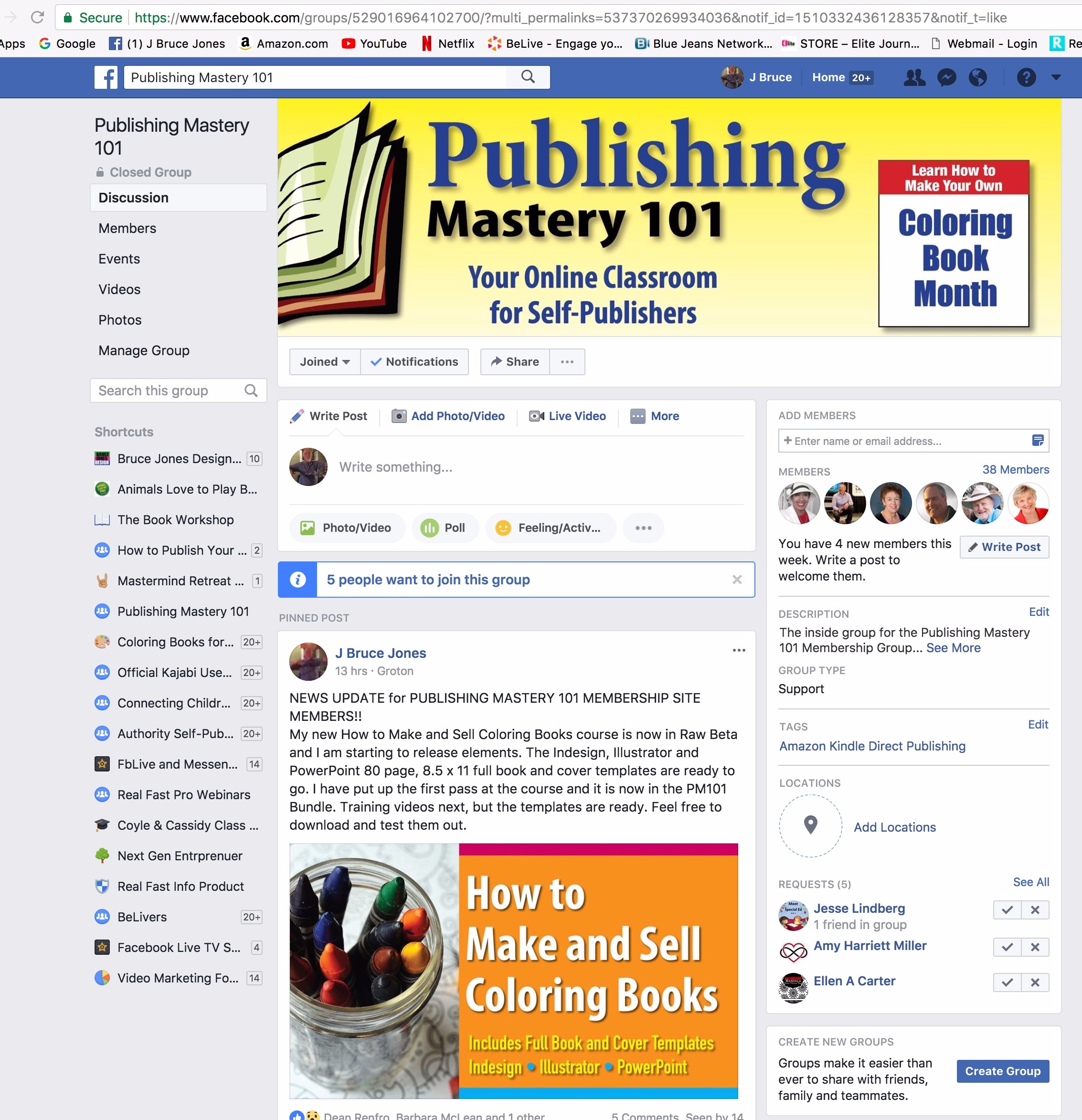 1-ON-1 SESSION WITH BRUCE JONES, DISCUSS PROJECTS, GET ANSWERS
As one of the benefits of joining the Publishing Mastery 101 group you have access to me to help you get your book publishing questions answered. Start off your membership with a 1 on 1 about your book project. Then I can give you some advice and also direct you to the correct training. Looking forward to meeting you and thank you for joining.
Here is a sample of a recent session with Becky Norwood
PUBLISHING MASTERY 101 AFFILIATE PROGRAM. EARN 30% COMMISSION ON REFERRALS
I am using the Teachable.com platform to host my member program and they have a very easy affiliate option. I am opening up the affiliate program to all PublishingMaster101 members. Once you are in you can check in the user account for the code and links and add a button to your site. All members can earn a 30% commission on sales of the program. Amounts may vary at the time of sale depending on if a coupon was used or membership site pricing. But it is a nice way to earn some money, especially if you are good at selling. I will be developing buttons and graphics for the program.
So please come over and join me and all our authors in creating and
publishing your book in Publishing Mastery 101.